The 5 Steel Industry Forces Impacting Steel Pails (Q3 2021)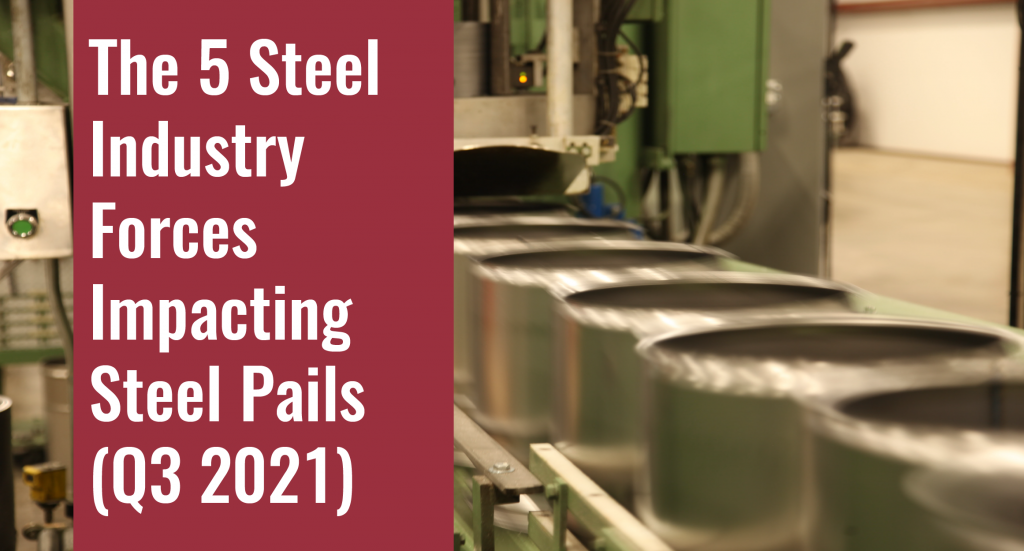 Are you sitting there wondering how the steel industry will impact your steel pails as we start the third quarter?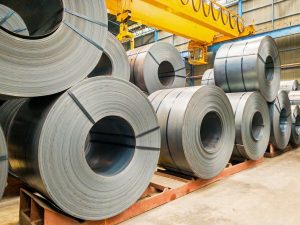 Things sure are different this quarter than even a year ago, and below, we've laid out 5 market forces that could impact your steel pails, not just this quarter but far into the future. 
---
While controversial, the Section 232 Tariffs have yet to be repealed by President Biden's administration.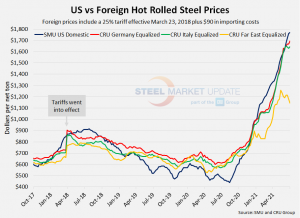 The tariffs (for a while at least) made domestic steel priced fairly competitively with what was once much cheaper foreign steel. Now, with steel prices here at home rising so much, foreign steel is once again becoming the more affordable and more accessible option for hot rolled steel. 
What's interesting is this is still with the Section 232 Tariffs in place. Lower foreign steel prices are potentially good news for us, as this may mean we can get either cheaper steel abroad or negotiate better prices with our domestic suppliers. This would allow us to produce your steel pails at a much more affordable price, similar to years past. 
Speaking of tariffs… 
Lourenco Goncalves, Chief Executive Officer of Cleveland-Cliffs since 2014, recently stated in an interview that "Section 232 was never supposed to be a permanent solution. It was a stop-gap measure that played a crucial role. Massive investments have been deployed in the U.S. due to Section 232. It served its purpose."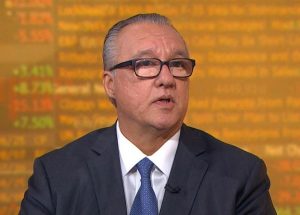 This is a significant change from the rhetoric we've heard in the past! 
Most steel producers in the U.S. have been in near-full support of the Section 232 Tariffs since their start in 2018. Could this negative public talk about Section 232 lead to their eventual repeal? It's entirely possible. 
I highly suggest reading more about the tariff's positive and negative effects on Steel Market Update.
Our friends at Steel Market Update have done an incredible job keeping track of the market changes within the steel industry. 
Take a look at how raw material prices have changed in just the past month. The near double-digit price increases across the board have led to some of the most intense price increases for produced goods that we've ever seen in our 50+ years of doing business.  
We're going to keep a close eye on these raw material prices as we head into Q3 2021.
Unfortunately, raw materials aren't the only thing seeing prices go up.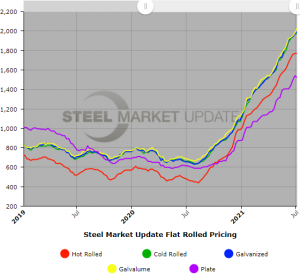 Flat-Rolled Steel Prices have increased every month this year, and that trend isn't stopping in Q3. It's hard to believe that some coils are almost at $2,000 apiece; but, that's the case for Galvalume, Cold Rolled, and Galvanized steel. 
We don't know yet if this is even the peak for steel prices; however, the recent steel mill investments and push for Section 232 changes (outlined above) could help bring prices back down to normal levels again. 
Steel demand has been strong all year, and yet steel production hasn't really been increased to match this demand.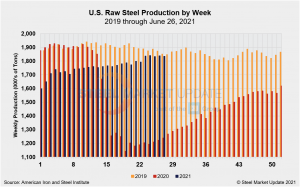 Here's what Steel Market Update has to say about this "Raw steel production by U.S. mills totaled 1,835,000 net tons in the week ended June 26, down 0.2% compared with the week prior when production was 1,839,000 net tons. The average mill utilization rate was 82.7%, also down 0.2% week on week, based on the available data compiled and reported by the American Iron and Steel Institute (AISI)."
If production and utilization can increase this quarter, that'll go a long way in bringing prices down as well. 
---
So what does this all mean for your steel pails?
Everything laid out above directly impacts how manufacturers like us build and ship your steel pails. These steel industry market forces can influence your lead times, pricing, and even pail availability. 
The good news for Q3 2021 is that there are no real worrying or worsening trends compared to Q2 2021. Problems experienced last quarter are still prevalent, but nothing new has happened that will be negatively impacting your steel pails this quarter.