A New Year for Steel Pails: 4 Ways 2021 Already Looks Different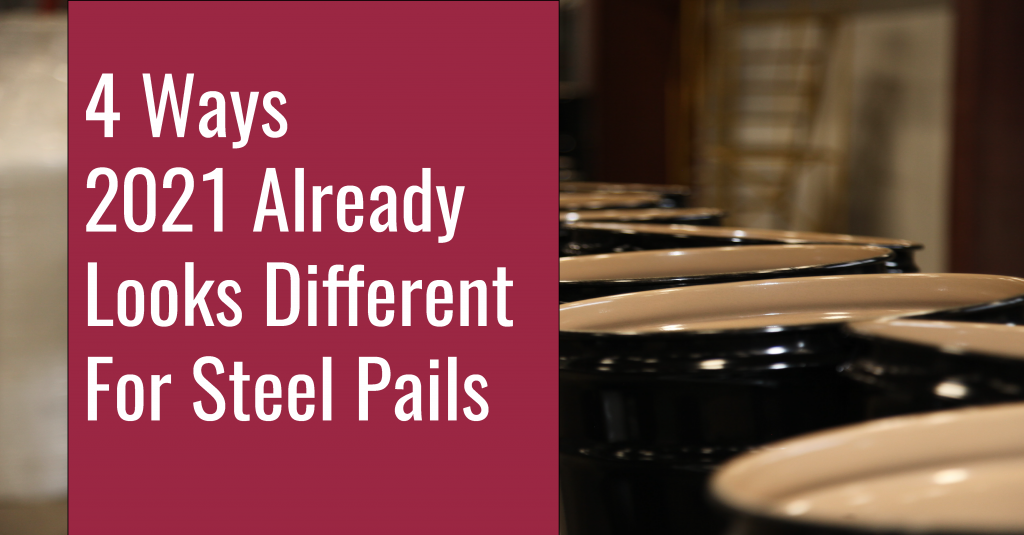 Are you happy to finally have 2020 behind us? ​
Last year was crazy for the steel pail industry, with COVID-19 negatively affecting our customer demand, although not as bad as others, such as the automotive industry.
One industry, in particular, that was hit hard was raw steel manufacturing, as many mills had their capacity axed and production scaled back dramatically. This lead to what we called a "one-two punch" for the steel pail industry, as strong demand combined with limited steel availability lead to every major steel pail manufacturer to extend their lead times; us included. ​
Luckily, 2021 is already looking to be a different year for steel pails than 2020 was. Here's how! ​
---
RAW STEEL PRODUCTION CONTINUES TO INCREASE​
​It's always good to hear when raw steel production continues to rebound to its Pre-Covid levels. ​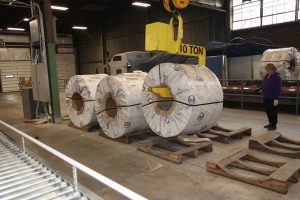 According to Steel Market Update, "U.S. raw steel production inched up 1.3 percent in November to 6,947,000 net tons". This is great news, as this makes November 2020 the best month for raw steel production since March 2020, which was right before Covid-19 really started to affect everything. ​
Raw steel production then was 7,710,000 tons, so we're only about 10% away from being back to normal production levels. 
SCRAP DEMAND IS ON THE RISE – AND SO ARE PRICES​​
What happens when people can't get new steel? ​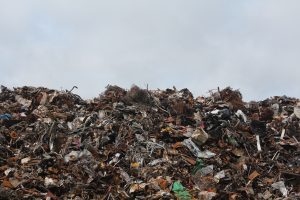 They turn to what the industry refers to as "scrap". ​
These recycled steel metal "scraps" can be remade into high-quality goods; generally through a process using an electric arc furnace. With it being so hard to get new rolls of steel, many manufacturers turned to scrap ​to build their products with.
This huge demand spike has turned the scrap metal industry into a major profit driver – a first since 2019.
STEEL MILL CAPACITY IS SLOWLY INCREASING
Steel Mills are always either changing company ownership or their operation procedures in an effort to increase production and capacity. ​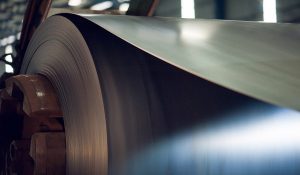 COVID-19 temporarily shuttered many of the steel mills' production and getting back to normal levels has been slowly happening since summer 2020. ​
Fortunately, we are seeing mills big and small getting close to normal production levels; some are even near 90% capacity again.
OVERALL STEEL PRICES ARE UP​
With strong demand and low supply comes the eventual higher price tag, and steel is no exception. ​​
If you need up-to-date steel pricing, we strongly recommend getting a subscription at Steel Market Update. ​They keep track on all the major steel types:​​
Hot Rolled
Cold Rolled
Galvanized
Galvalume
Plate
Below is a graph from Steel Market update documenting steel prices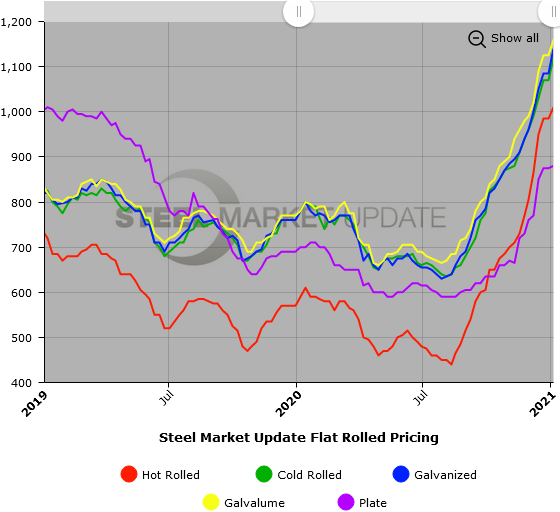 ---
So there you have it​​
Here's to hoping 2021 is a better year for not just steel, but steel pails as well! ​All of the above directly affects the steel pail industry in some way, so we are constantly staying on top of market reports and talking to our representatives up and down the supply chain to ensure we understand and are anticipating any changes that could be coming our way.
---
Make sure you subscribe to our newsletter service so you can get notifications the moment something happens.
If you haven't already, we recommend getting a subscription to Steel Market Update. They provide incredibly great content that can let you better understand the steel industry and the powerful forces affecting it every day.