3 Reasons Our Pricing is Changing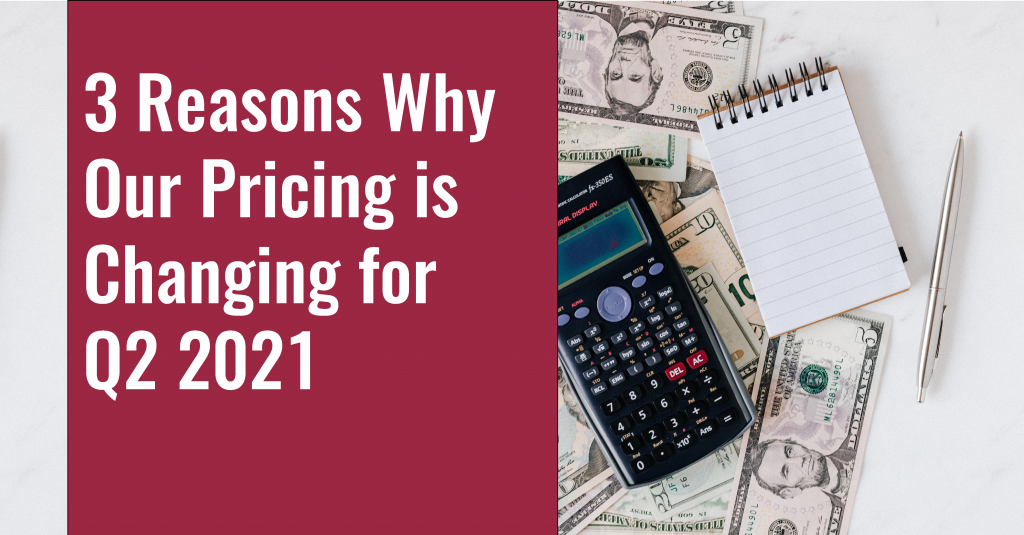 Whenever our prices change, it's important to note that they are the only thing that's changing.
Our commitment to making good pails and delivering them on-time doesn't change, no matter what our prices are at.
Continue reading to see the 3 exact reasons why our pricing is changing for Q2 2021.
---
Low steel mill utilization since the beginning of the COVID-19 pandemic
Not only have the steel mills been the primary reason why we've had to extend our lead times out this year, but they're primarily why steel costs so much more nowadays than it did in say, 2019 or early 2020.
According to Steel Market Update, the steel mills (since really COVID-19 started) have been lengthening their lead times while also jacking up their prices. Check it out: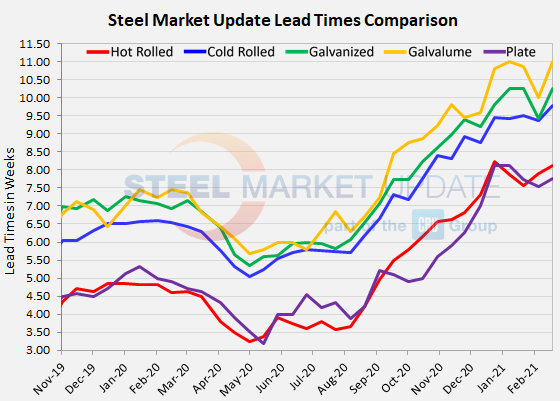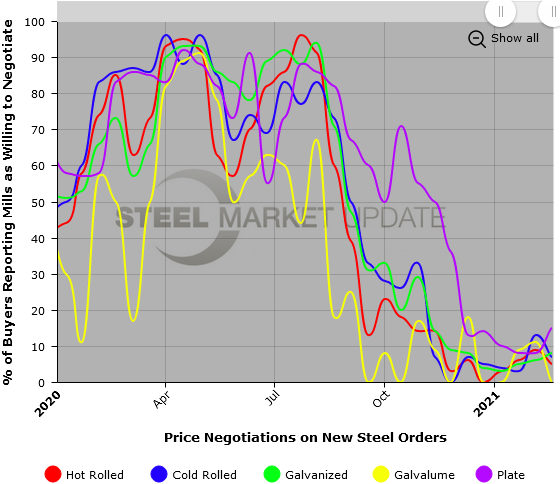 These alone would force us to change our steel pail prices, as our customer demand has remained incredibly strong through COVID-19.
But when you couple the long lead times and high raw material costs that have stemmed from the underused steel mills with the next two major factors, you can really see why we had to adjust all our pricing for Q2 2021.

High steel import duties and tariffs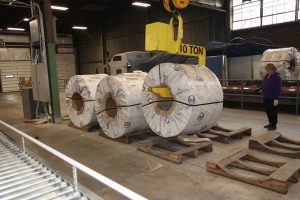 Whether you agree with them or not, the tariffs on steel really are working. It just depends on who you are whether or not the tariffs are helping or hindering you more.
If you want the full background for the steel tariffs, check out this article on the official AISC website here.
What can't be argued is that the price of raw steel has skyrocketed since the tariffs and other import duties were enacted. Steel Market Update predicts we've entered what they deem a "Steel Super Cycle" where steel prices will stay "above the historical $600-$650 per ton average on benchmark hot-rolled coils."
If raw steel prices stay anywhere close to these prices, we have to follow suit by changing our pricing to match.

The overall positive economic rebound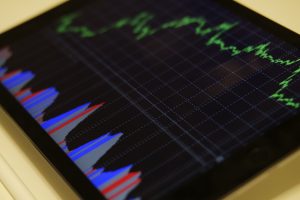 This is good news all around since a healthy and open economy is better for everyone.
The bad news from this positive economic recovery is that consumers are out spending money on new things, like stainless steel appliances or cars.
With raw steel already so hard to get, a more active consumer base that is demanding more goods made of steel means it's going to be even harder and more expensive for us to manufacture your steel pails.
---
There you have it. 
We don't enjoy changing our pricing at all; however, we feel it's important to be clear about why we do it when we have to.
If you have any questions, feel free to contact us here.