August 2022 Lead Time Update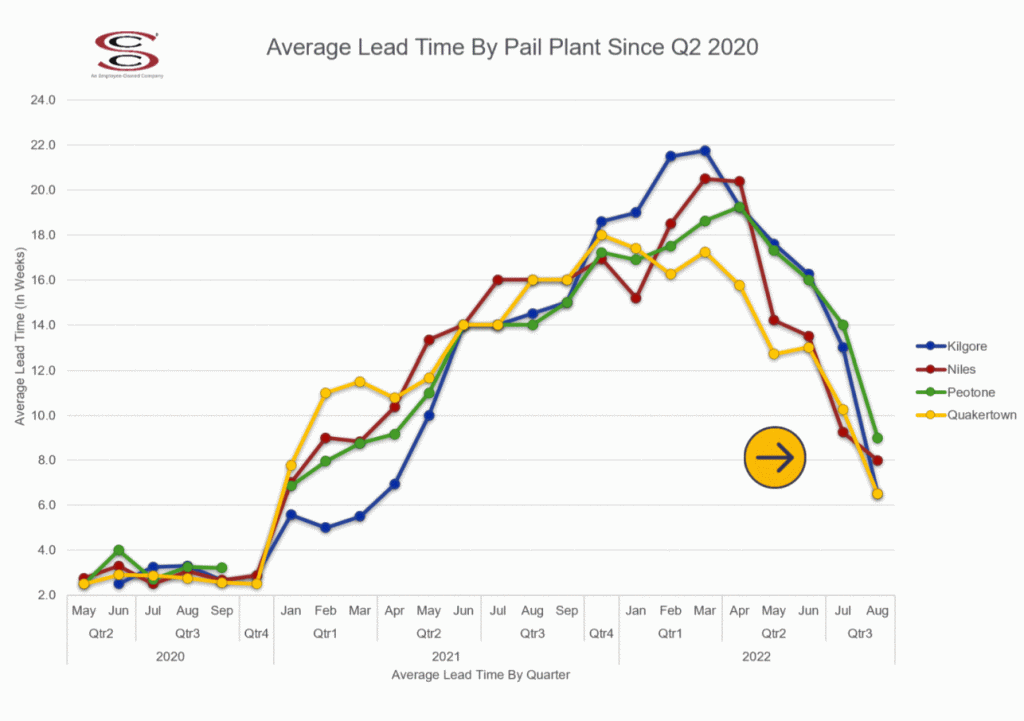 Our Lead Times Have *Significantly* Decreased!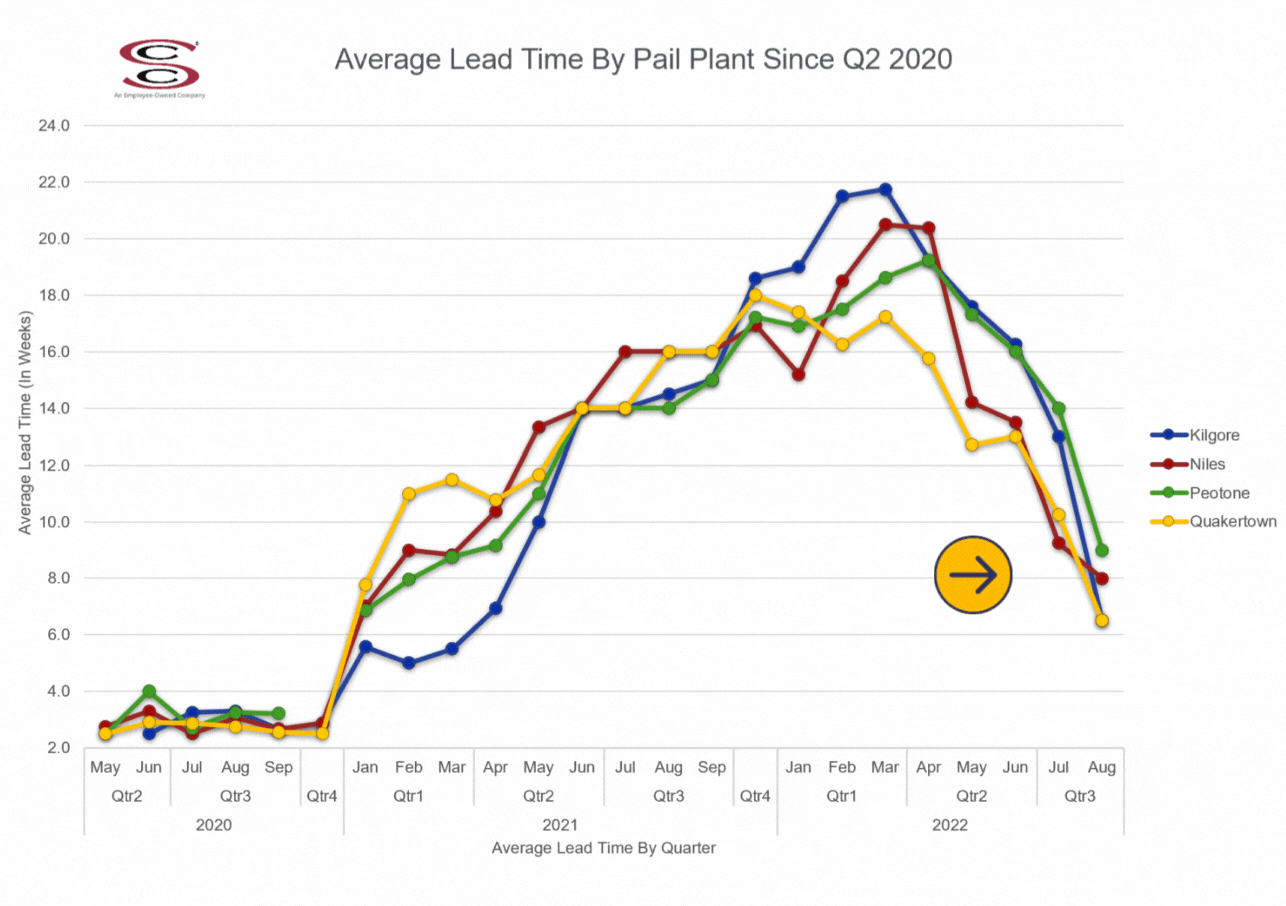 Lead times at all four Cleveland Steel Container steel pail plants are HALF what they were at the start of 2022!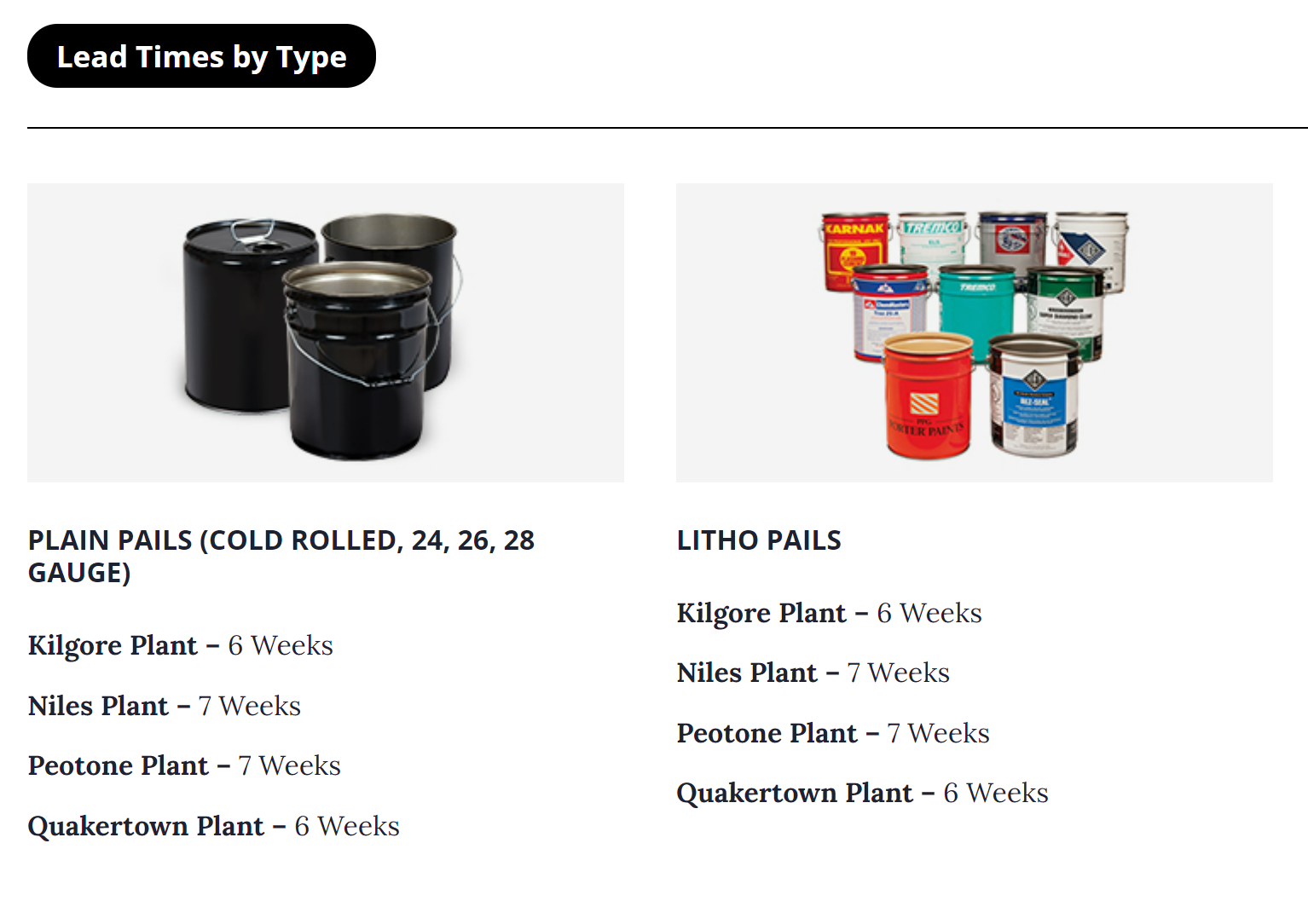 We are nearing the end of our extended lead times and heading back to our standard 3 to 4 week lead times we've become known for. Right now, all of our pail plants are below 10 weeks for pails, a first since Q1 2021.
Ultimately, the hope is to be back to standard lead times by Q1 2023. This is when raw material constraints and labor issues should vastly improve.  
​​
---
I wanted to thank you for choosing Cleveland Steel Container as your source for steel pails. We value your business and work every day to put our customers first. This year hasn't been easy, but your understanding and patience have been greatly appreciated.
Please don't hesitate to contact your sales manager if you have questions about an upcoming pail order or anything else involving Cleveland Steel Container. They are there to help answer all your questions or handle any issues that may arise.