Introducing Our I​​​nside Sales Specialist 👔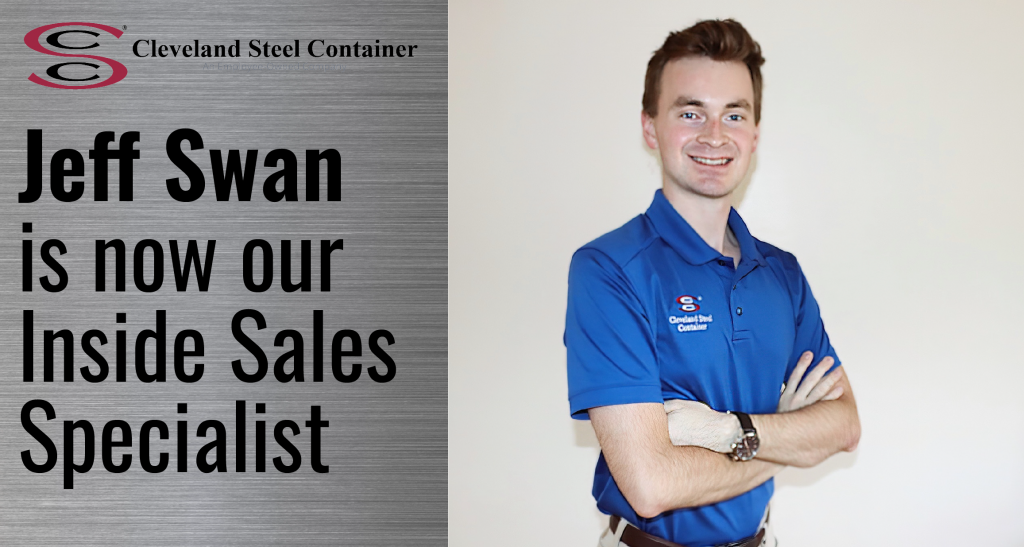 I'm happy to announce the creation of a new position for our sales team, an Inside Sales Specialist. 
Our very own Jeff Swan was recently selected to take on these additional responsibilities as our Inside Sales Specialist. By creating an Inside Sales position, Cleveland Steel Container will be able to provide:
Increased assistance to our customers
Faster responses to steel pail order requests
More personalized product or client support
Your previous Regional Sales Manager is still sticking around, don't worry. This new Inside Sales position will handle only a handful of our Accounts and was created as a way to better service our customers.
Jeff Swan has been with Cleveland Steel Container for almost three years, mainly handling our marketing campaigns and CRM systems. I'm confident he will bring additional value to your organization and help you get your steel pails on time and when needed.
So, please congratulate Jeff on his new role within our sales team! He will reach out to you soon for an introductory video or phone call if your Account now falls under his jurisdiction. If you don't hear from Jeff, your Account is still under your current Regional Sales Manager, and you may disregard this message!
You can also reach out to him by phone: 440.773.5643 or email: jswan@cscpails.com