Our Lead Times Are Back To 3 Weeks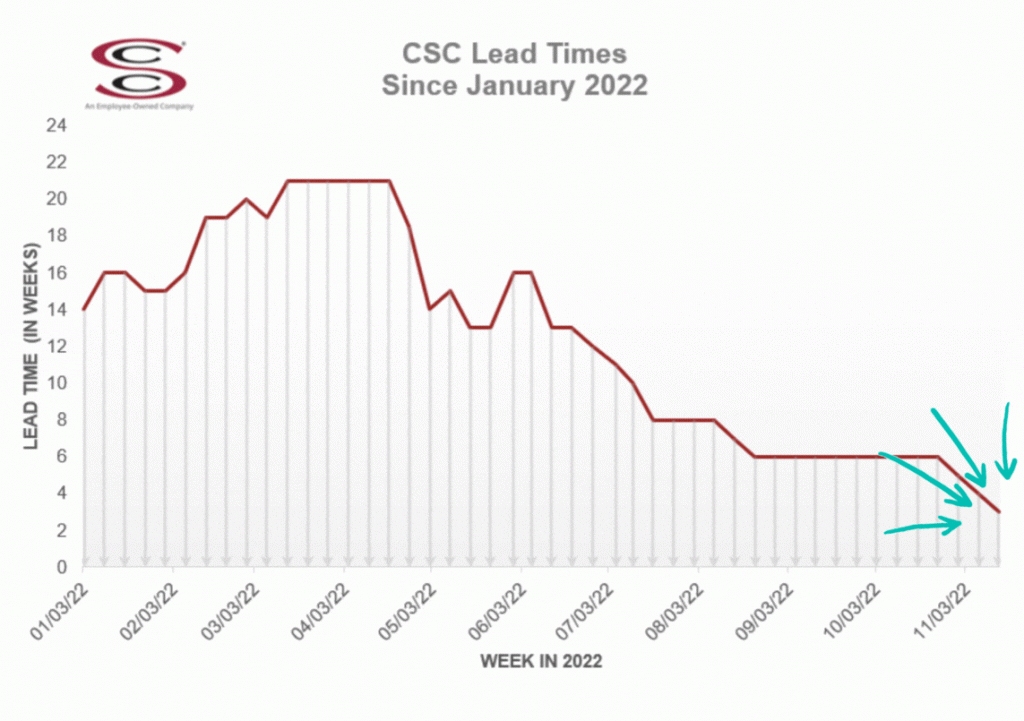 Lead times at all Cleveland Steel Container steel pail plants are officially back to 3 weeks!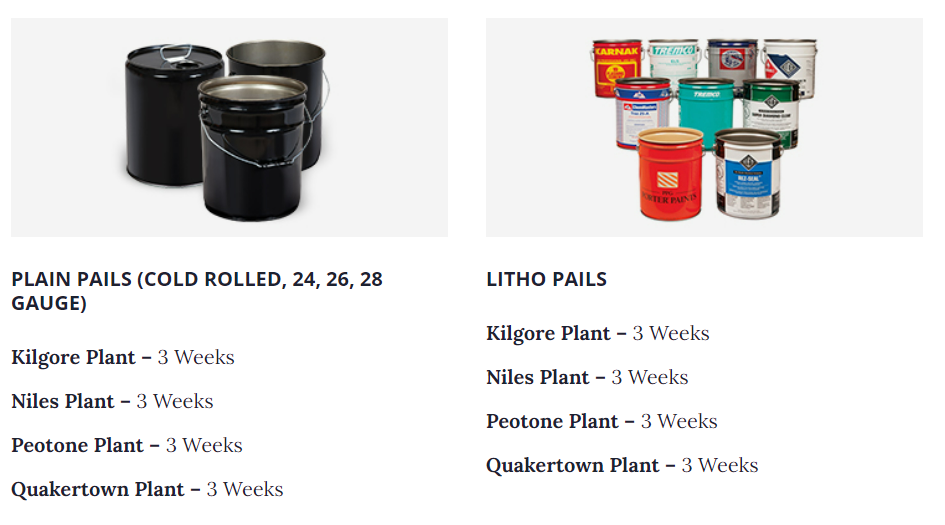 We are at the end of our extended lead times and are now back to our standard 3 to 4 week lead times we've become known for. What's encouraging is that raw materials and steel pricing/lead times should be slightly better for 2023. ​​
---
I know this past year hasn't been easy for you.
Our extended lead times can be frustrating, however our entire company has been working day in and day out to get them back to 3 weeks. Your patience during this turbulent time is greatly appreciated. 
We are extremely grateful since, without devoted customers like you, Cleveland Steel Container would not be what it is today.
---
Please note that the holidays are quickly coming up as well, which means our production schedules are changing slightly. Below you can see how our Holiday schedule!
CSC will be closed on the following dates:
November 24-25
December 26-27, 29-30 
We will not produce pails from 12/23/22 – 1/2/23; however, office staff will be available other than the days listed.