Steel Mills Drive Up Pricing
We are informing you that CSC is being hit hard by 2023 price increases from the steel mills. Overall, the steel index has seen pricing increase in March, April, and May of this year.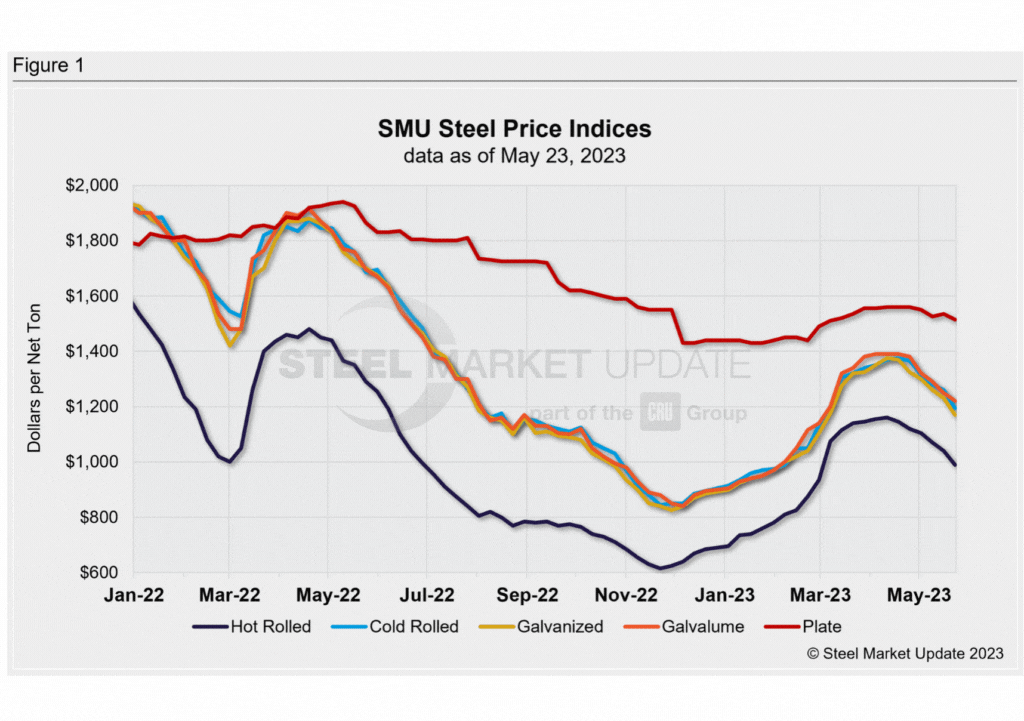 For example, Cleveland Cliffs has "announced seven increases totaling $550 per ton since the beginning of the year," according to our friends over at Steel Market Update.
We asked David Schollaert, Senior Analyst at Steel Market Update, why these price increases were happening. He stated, "The main cause of the price jump was renewed demand at the beginning of the year (seasonality) after there was some inventory management to close 2022. That was compounded by some production issues in Mexico (still happening with Ahmsa) and the unwillingness of US domestic mills to dial up production to meet a short-term supply-side squeeze. So they'll ride the increase and hope to manage a slow correction."
My hope is Q4 2023 sees some price relief provided by the mills based on Steel Market Updates Analysis.
---
I understand that this news may come as an inconvenience, but please know that we are trying our best to keep prices stable for as long as possible. We have passed along several straight quarters of price decreases to our customers! Don't forget, we always pass along price decreases when mill prices decrease. 
We also remain committed to providing you with the highest quality steel pails and our unmatched delivery and lead times.

I appreciate your understanding and continued support over the past few years. Cleveland Steel Container would be nothing without its amazing customer base. 
If you have any questions or concerns, please do not hesitate to reach out to our customer service team. Your regional sales manager will be in touch soon to discuss further details about Q3 2023.
Thank you for your business and continued support!