Stay Ahead of the Game: Steel Industry Analysis from CSC 🎯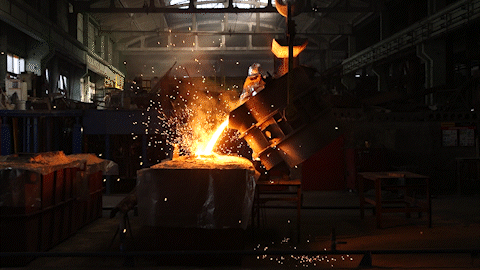 As we head into the third quarter of 2023, there are several major developments happening within the world of steel:
---
RAW STEEL PRODUCTION EDGES UP 0.9%: AISI
​​​​​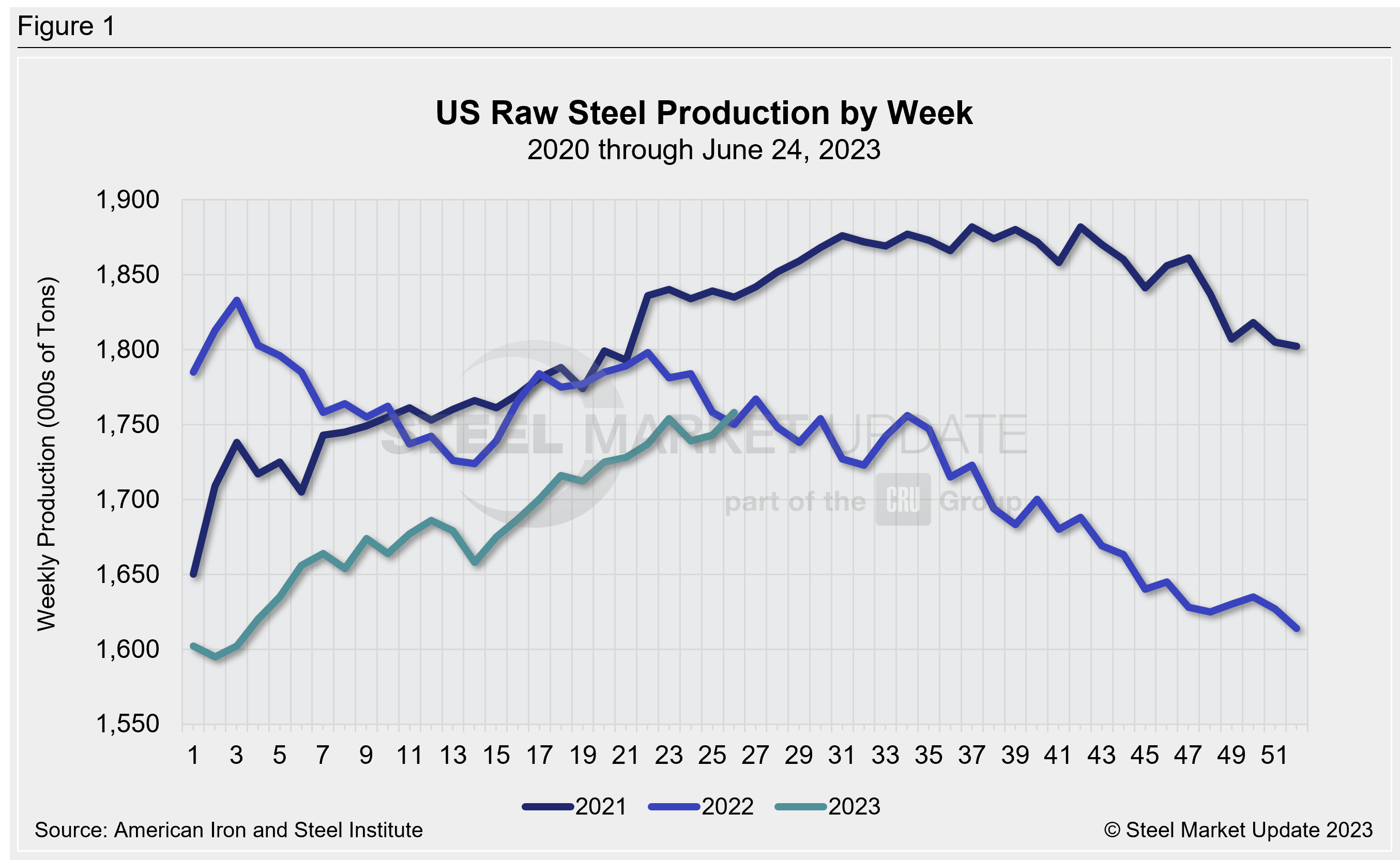 According to the American Iron and Steel Institute (AISI), raw steel production by US mills increased for the second consecutive week, with domestic production standing at 1,758,000 net tons during the week ended June 24.
This is a 0.9% increase from the previous week and a 1.2% increase from the same period last year. The mill capability utilization rate also increased to 78.1% from 77.5% the previous week, but is down from the same week in 2022. Read more here.
SMU PRICE RANGES: PRICES REMAIN STEADY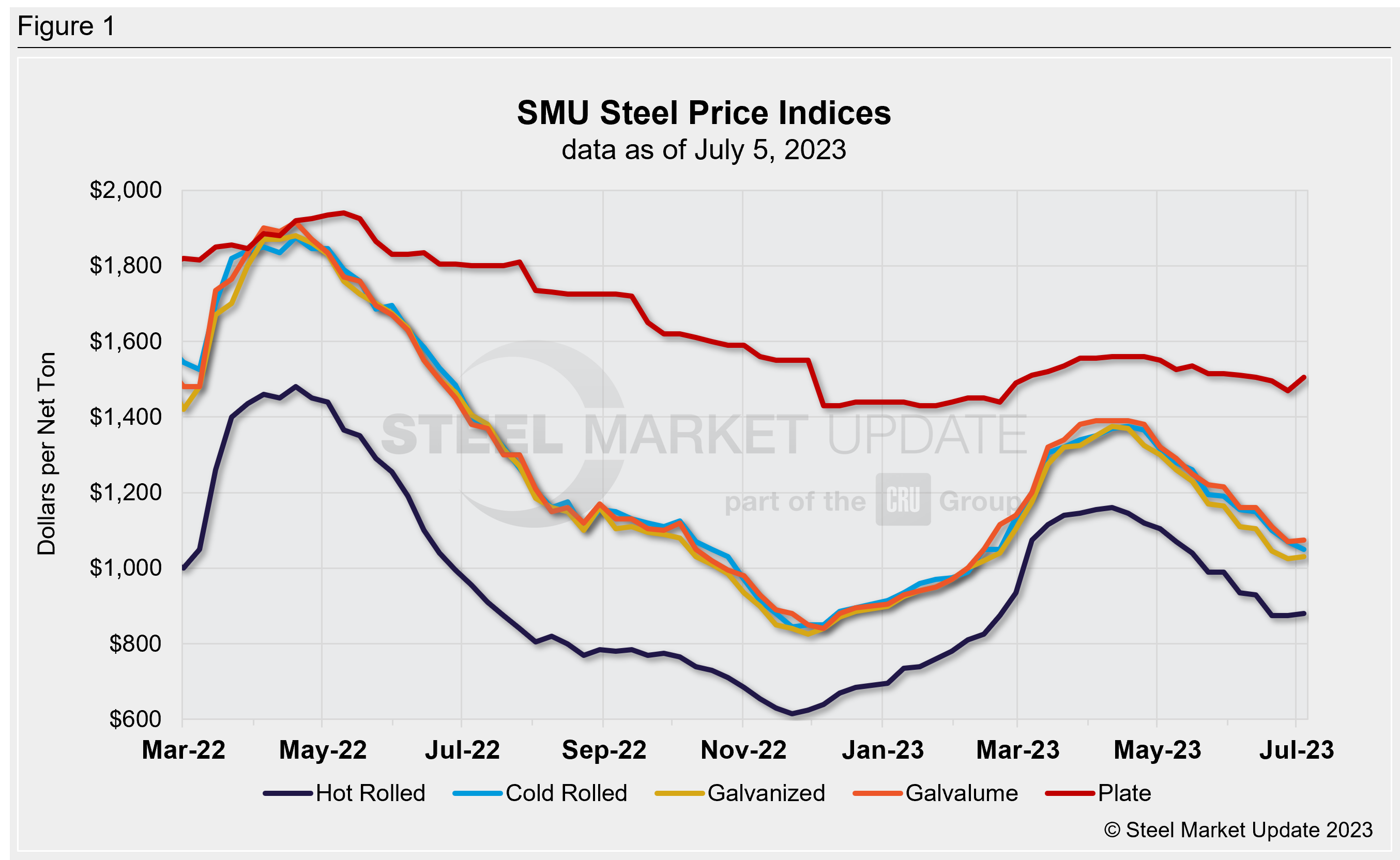 ​​​​​
It looks like sheet prices didn't really change much last week, which is pretty typical around the Fourth of July.
There's been some discounting going on recently, but it sounds like that's starting to taper off now. SMU's hot-rolled coil price stayed about the same at $880 per ton. On the other hand, cold roll was down $20 per ton, but that could be due to limited activity rather than a big market shift.
All of SMU's sheet and plate pricing momentum indicators are still at neutral, though. They will likely be kept that way until later next week due to the Fourth of July last week. Read more here.
DOMESTIC CONSTRUCTION SPENDING INCREASES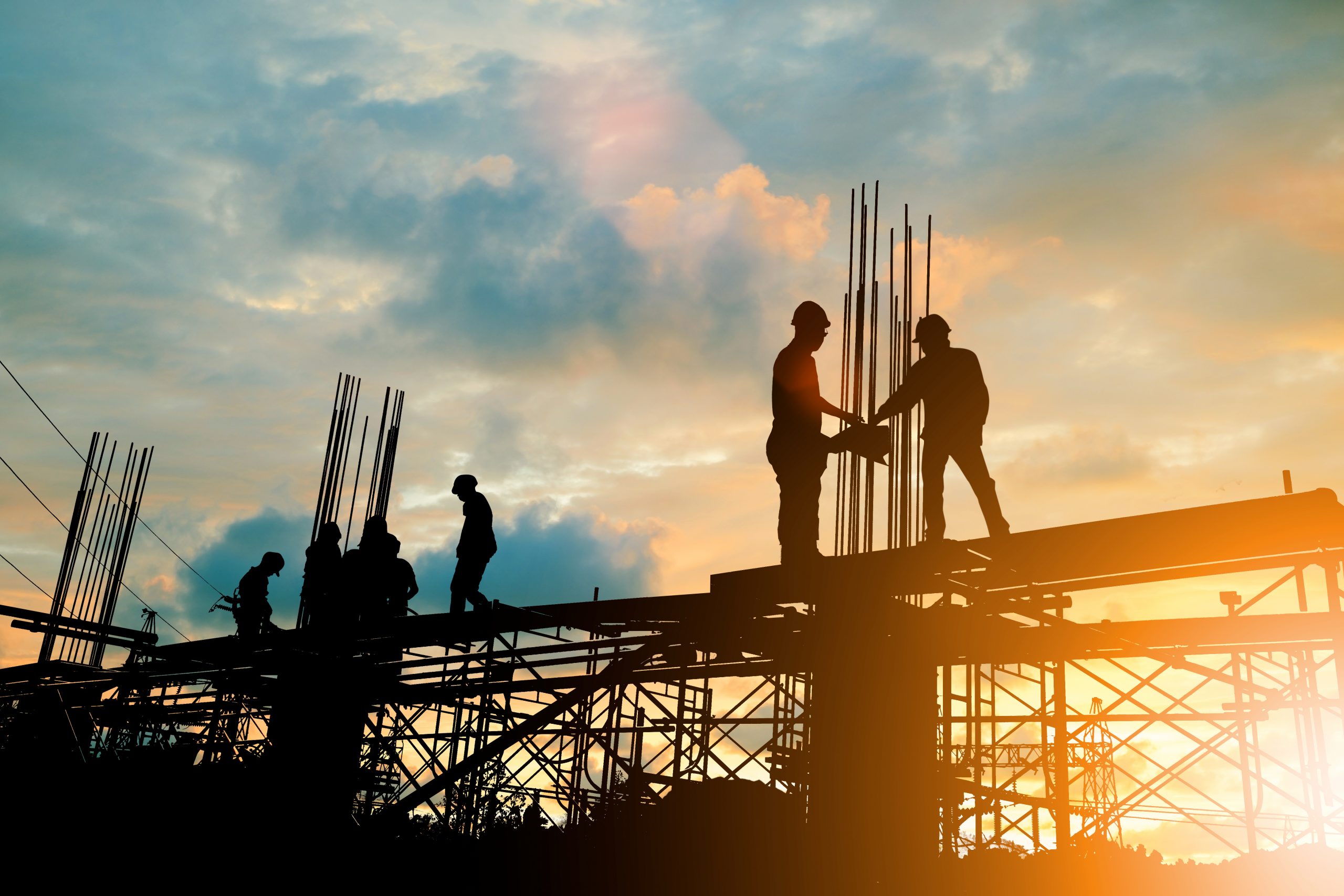 Construction spending in the US went up by 0.9% in May compared to April, and it's up by 2.4% when you look at the whole year! That's according to the Associated General Contractors of America.
Most categories have seen increases, but we'll have to wait and see if things start to cool off. In May, construction spending was around $1.925 trillion. Residential construction had a 2.2% increase MoM, while private nonresidential construction fell by 0.3% MoM. Public nonresidential spending only went up by 0.1% MoM. Manufacturing construction went up by 1% MoM and a whopping 76.9% YoY! It seems that the overall economy is remaining resilient. Read more here.
SHEET AND PLATE LEAD TIMES STABILIZE BUT REMAIN HIGH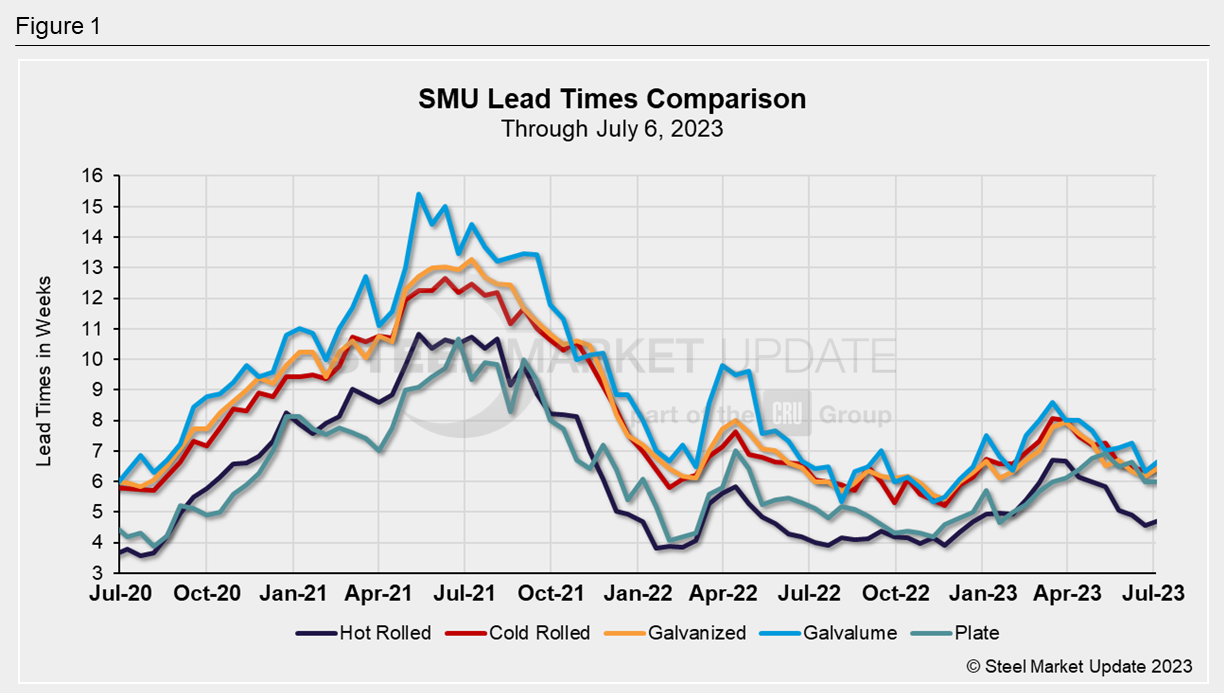 According to SMU's latest market check, lead times for sheet products increased slightly, while plate lead times remained the same.
But get this – after the Fourth of July holiday, buyers are expected to come back to the market, which could shake things up a bit. If recent sheet price hikes stick around, lead times might get even longer.
Right now, most steel buyers are seeing lead times of 3 to 6 weeks for hot rolled, 5 to 9 weeks for cold-rolled sheet, and 5 to 8 weeks for galvanized sheet. Galvalume lead times are averaging 6.67 weeks. And, interestingly enough, over 72% of buyers surveyed predicted that lead times will be flat two months from now.  Read more here.
LIGHT VEHICLE SALES SEE SOLID GROWTH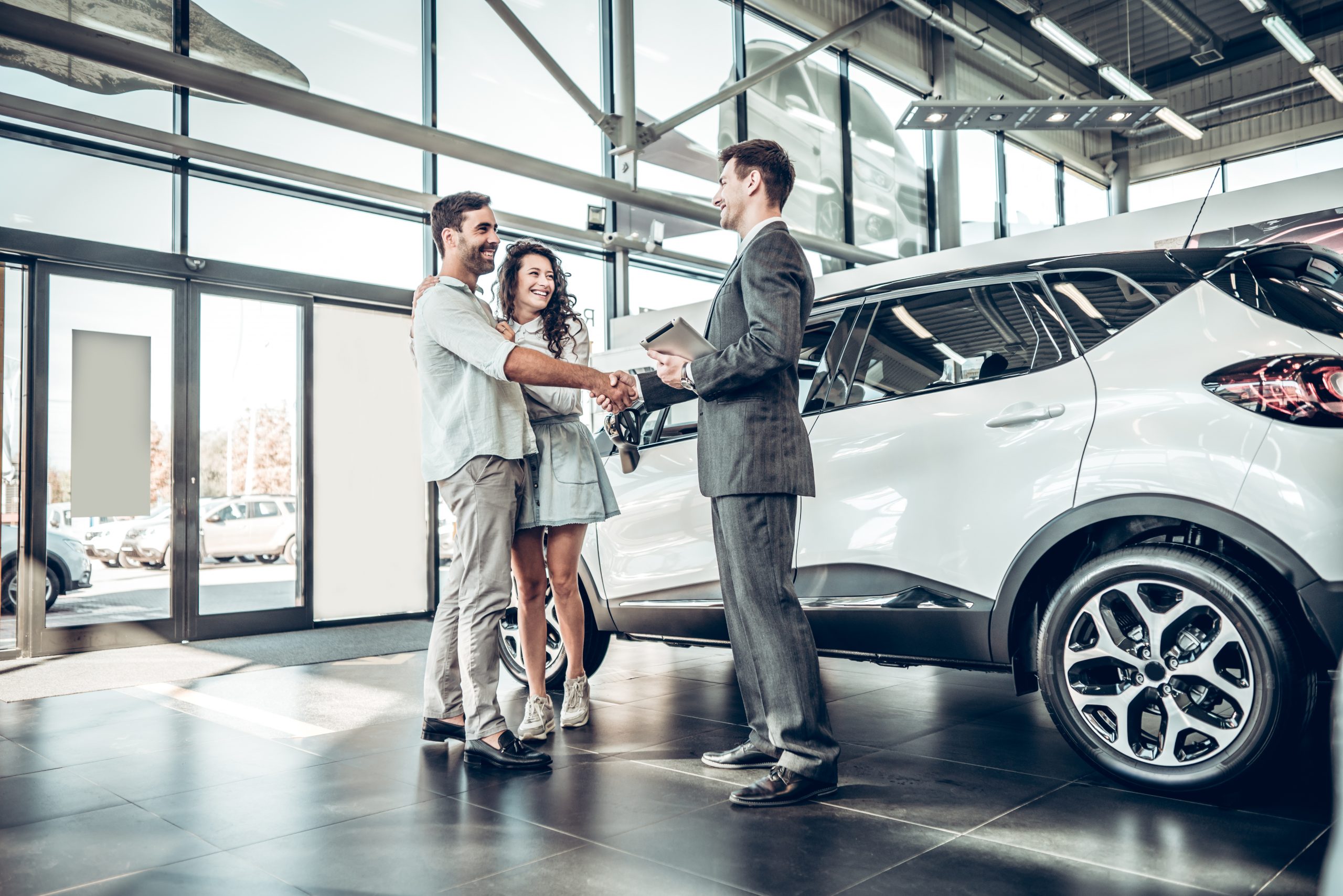 Vehicle sales in the US rose by 4% in June, with a whopping 15.7 million units sold this year.
Although sales were 8% lower compared to 2018-2019, TD Economics predicts that sales will keep going up. This is because of better auto supplies, tight labor markets, and incentive spending. Even though affordability challenges and higher financing rates still exist, the retail segment is doing well thanks to a tight labor market and positive wage growth. In fact, retail incentive spending has increased. Read more here.
---
So what do all these events mean for your steel pails?
The good news for you is that pricing and material availability have stabilized.
Overall, I think Q3 2023 will be a reasonably quiet quarter. We won't be seeing any massive material shortages or price fluctuations from the mills. Everything should hold steady.
If you have any questions about an upcoming pail order, don't hesitate to contact your sales manager!