Say Goodbye to Bent Corners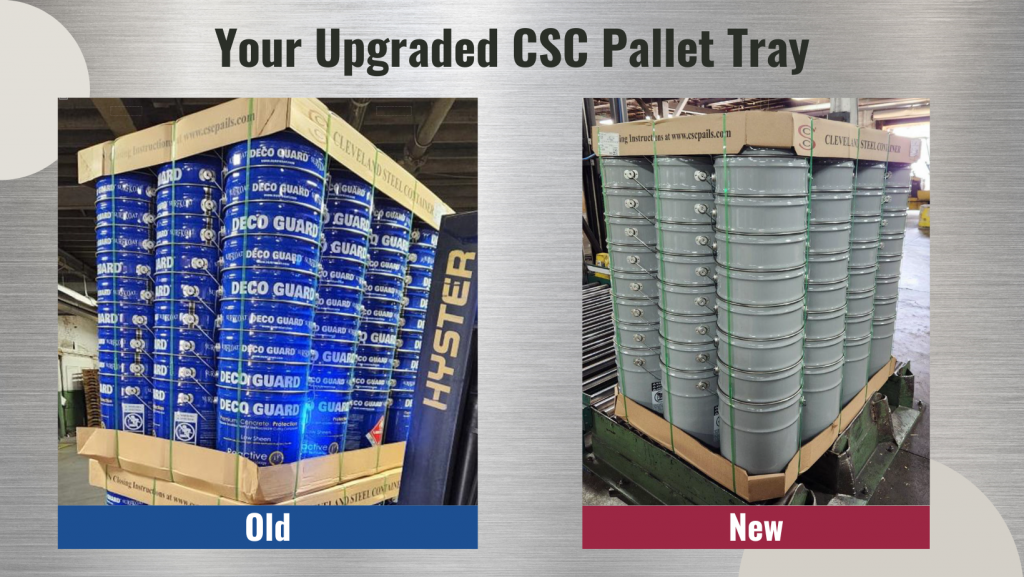 CSC is proud to announce that it is transitioning to a new pallet tray system for all its pail plant locations! You will start to notice the new trays within the next couple of months. 
---
​​​​​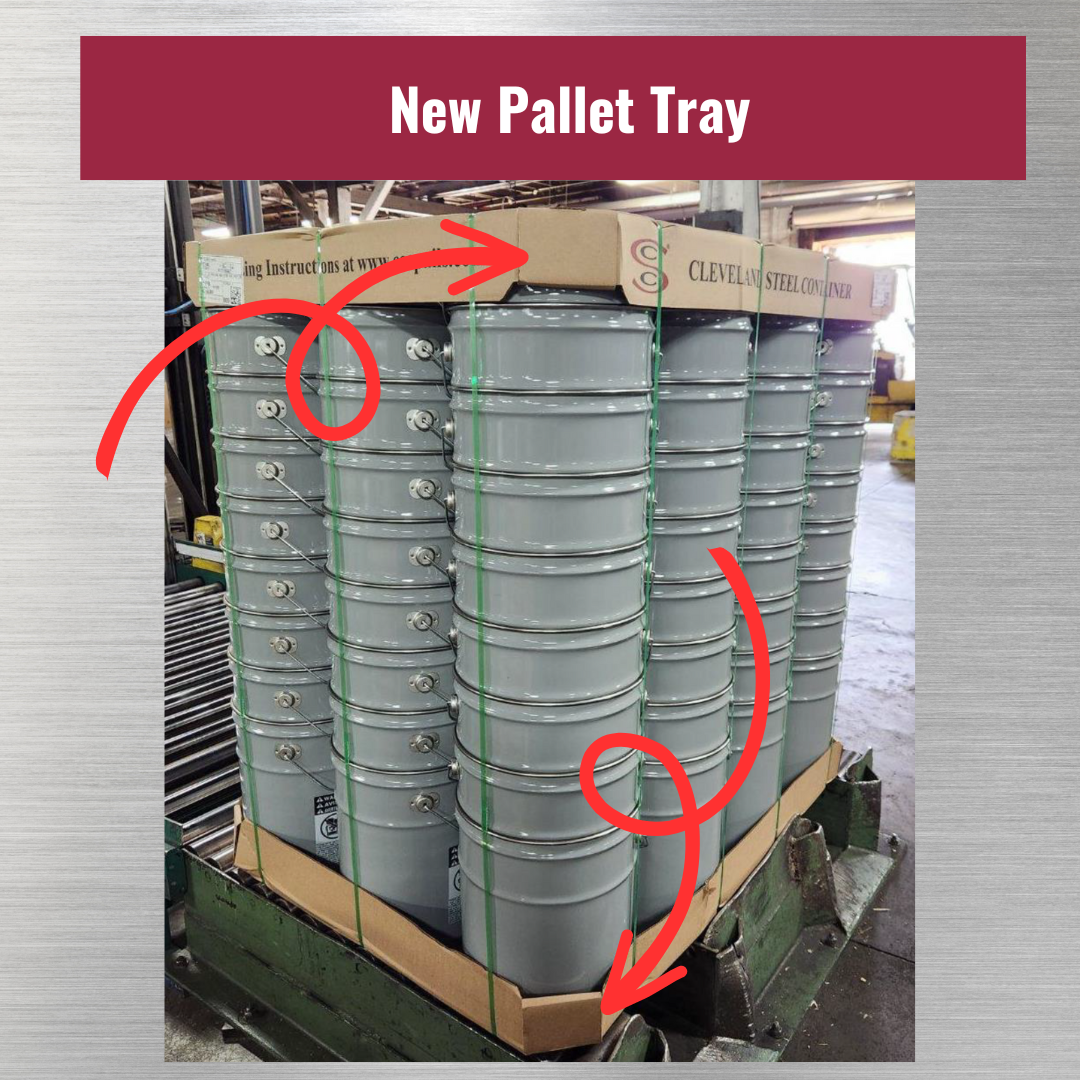 The vastly improved angled corners are the most significant improvement in these new pallet trays.
These angled corners are much more durable than the older, 90-degree corners and don't get bent nearly as quickly as before. Your pallet of pails will look better and hold up way longer than before. ​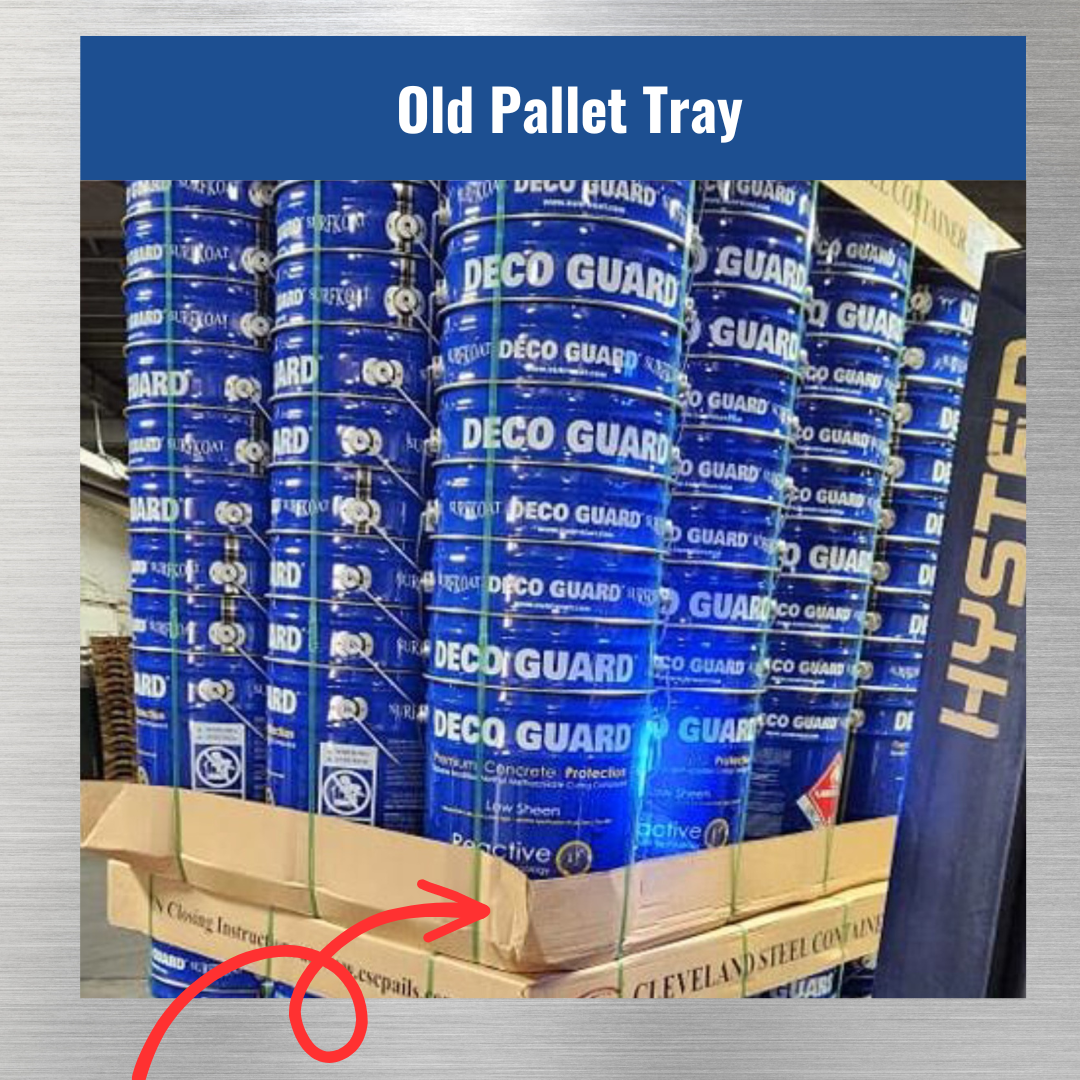 ​​​​​
Cosmetics aside, the angled corners also mean your pail pallets can be loaded, unloaded, and moved around easier than before. No longer do pallets get caught as often on one another or get "clipped" when being put into one of your trailers.
All in all, it's a small change that your dock workers will greatly appreciate as they begin receiving their pails. 
---
If you have any questions about an upcoming pail order, don't hesitate to contact your sales manager!
I hope you enjoy this new tray packaging system we have implemented at all our pail plants. Customers can expect to have all their pallet trays switched over to this new style by the end of 2023.
​